Doorknobs
The elegance of your home start with the entrance decorated and home door design , chose the home door design shows the taste and personality of the homeowner. Don't bother just the Interior decoration of your home. also, You must pay attention to the exterior decoration of the entrance of the home because it's the first place that your guests passes through it when their visit before they enter your House. should be decorated the entrance doors are elegant and consistent with your home décor.
For us, the door handles is a tool for opening or closing doors only, as for the engineers of decor the handles essential part of home décor. There are many different forms and types in the markets for doorknobs so you should think carefully before choosing the right look for your door décor to get an integrated and stylish door highlights are the elegant door knob.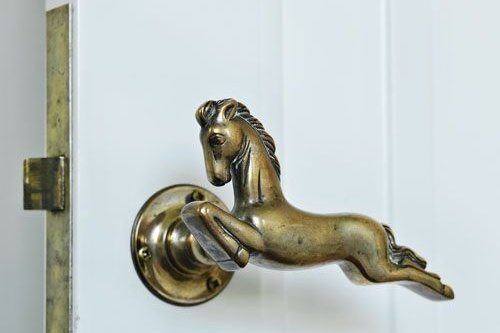 There are questions to be asked before choosing the appropriate handles to door design and entrance decoration. What style you prefer, what is the shape and design of the door, What is your budget available, what is your favorite type of minerals and ores.
We advise you if your door is a simple style must choose elegant handles and distinctive and attractive design because it will bring out the beauty of the simple door. And if the door design with many details we recommend that you choose quiet and simple handles design for more elegant look.
Unique Doorknobs
External door handles differ from those on the doors of Home Interior rooms. External doors are usually larger and more luxurious and need a medium or large sized doorknob, either door of interior rooms are small and with simple design except the villas and palaces that are relatively large interior doors and handles of the standard rooms.


Not suitable for a classic door with a modern handle selection or vice versa, there are many forms of doors and handles designs, the most common classic French designs and antique, modern and Oriental design and other tend to Indian civilization characterized by ornamentation and patterns each with especially different. There are other iron handles and Crystal ,ceramic ,wood or brass.