Dark Floors
Flooring decorations have a radical impact on the interior design, particularly on the total space of the House. And either to give extensive and spacious place and either causes a feeling of narrowness as the dark floors if not chosen thoughtfully and nicely fits the space first and your budget and consistent with room space for an aesthetic touch to the place.
the floors designs are one of the most important decorative elements that provide beauty and luxury interior designs for your home. But when it comes to choosing dark floors, here the question is how to decorate your home with dark floors style? and the answer: dark floors, elegant and classy too but you have to pay particular attention when choosing the colors of the furniture and furnishings to suit the nature of the dark floors. Obviously, this type of flooring is more appropriate with modern décor, and certainly at odds with the most classic decor. So the decision to choose the dark floors of decorated the classic room don't dare, but instead tried to create a warm and comfortable flooring ideas in different shades of wood. You can take a look at these different ideas of dark floors decorations below:
Dark Floors types
Today, with technological development the wood floors became allow you to create environments with traditional taste with creative modern decorations.
For these reasons, laminate flooring gives you check suit with classical décor and modern décor.
There are 5 factors you must consider when choosing the flooring:
1. Ability to withstand long use
2. Easy cleaning and maintenance
3. fit into your budget4. quality of use where it will be installed floor
4. quality of use where it will be installed floor
5. the appropriate color with the colors of the rest of the other elements in the place of the furniture and the walls and ceiling accessories and other furniture and home decor.
Either dark flooring types that you can choose from:
1. wood flooring:
Floors, ceilings, and wooden decors give home luxury and elegance and gives feeling warmth. Featuring wood colors with beauty and luxury and comes in colors and different models. Suitable for wood floor reception rooms, entryways and bedrooms are instilled an atmosphere of luxury and elegance.
As for the advantages and disadvantages of the wood flooring:
1. the beauty of forms and elegance
2-easy cleaning
3. for warm feet in winter and summer as well.
4. process and has some kinds of laminate flooring you can move from one place to another in the case of moving from one House to another.
5. some types of wood flooring is non-flammable for up to five minutes.
As for the cons:
1. Easily scratched, which even if excellent type
2. easily break glass objects in case they hit them
3. the floor Squeak or sounds as a result of air between the cut if not fitted perfectly and sometimes with long-term and length of use.
4. her risk to rot with hot humid
Vinyl:
There is no middle ground with a variety of formations and many colors like vinyl flooring vinyl each day in progress either format or quality.
Vinyl types and prices vary according to its durability, it is thick and vinyl what very photogenic and whenever your name has increased its value.
The advantages of vinyl flooring:
1. can be placed on any surface
2. gives new and sleek and attractive
3. easy cleaning
4. resistant to any stains or liquids poured
5. suitable for all styles
6. resistance to scratches
7. possessed multiple forms and many colors
8. Security on glassware if they hit
9. cleaning and does not absorb water
10. warm winter unlike ceramic.
11. more security against falling especially on children
12. less slippery unlike ceramic
Marble:
The marble of the strongest materials that are suitable for all kinds of flooring outside and inside of the carrying capacity and long old and different colors.
The marble colors gray and black and Brown "
The most important features of marble:
1-ground marble did not need large carpet covered, but increases beautiful put small pieces.
2-easy cleaning
3. smooth surface
4. strength and durability
5. waterproof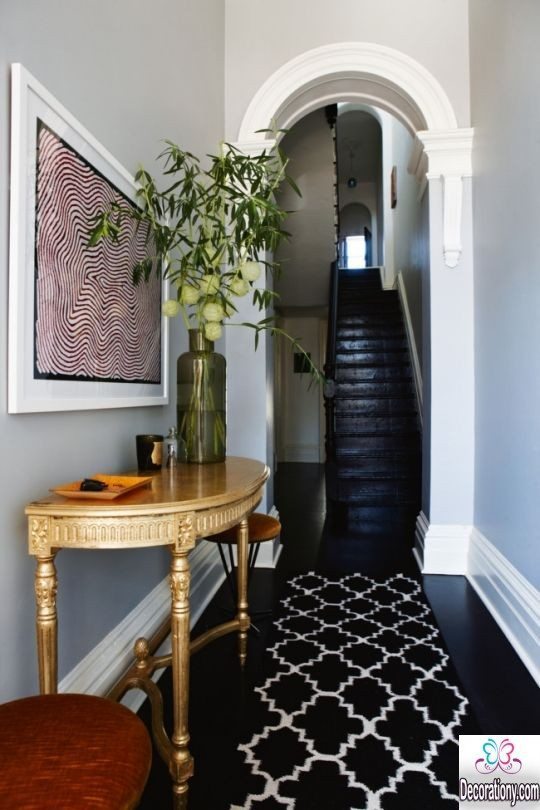 Ceramic:
One of the strongest floorings used in past and present.
One of the most important characteristics of ceramics:
1. strong
2-easy cleaning
3. scratch-resistant
4. suitable for any environment or weather
5. beautiful and has several forms and graphics
6-multiple sizes, colors, and shapes
7. against fire
8-waterproof