How cool are those glowing t-shirts in the dark that you see in the movies? Aren't they just amazing? Well, this technology is gaining a lot of popularity lately and can be seen everywhere. This technology is called the EL technology, which stands for Electroluminescent Paint. You will be able to find a plethora of art forms using the Electroluminescent Paint in order to enhance its overall features. Some popular forms, apart from t-shirts, include helmets, walls, automobiles, bedsheets, phone covers, and furniture.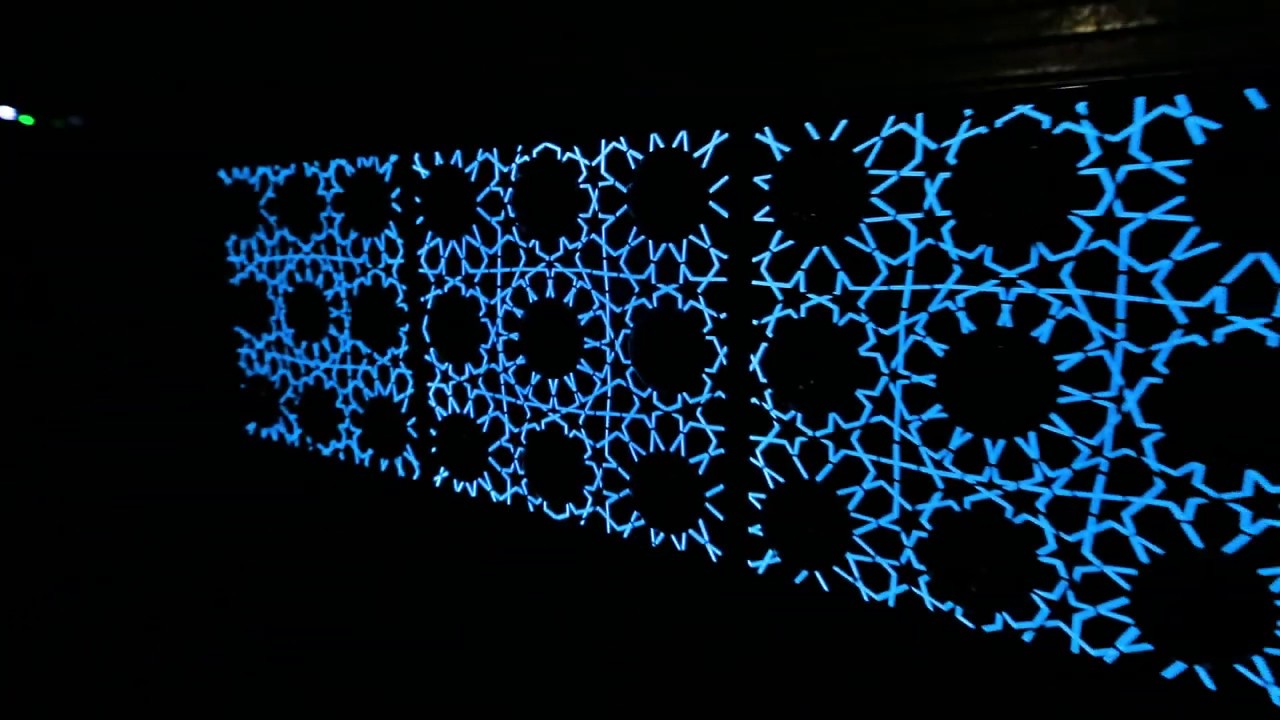 Basic Understanding of How Electroluminescent Paint Works
Electroluminescence is simply a process of converting electrical energy into light energy. This is done through the activation of a non-conductive substance and the use of an alternating current. So, when you insert a conductive material with a combination of phosphor and plastic, you will get the light. What contributes towards the illumination of light is the presence of phosphor. The required amount of electricity passes from one layer of an electrode to another to give that stunning glow.
The Many Uses of Electroluminescent Paint
When talking about the different uses of this glowing light, there actually are dozens. People have been using Electroluminescent Paint light for activities for many years now. While these activities can be enjoyed, you can also take a step towards your own creative imagination and do more. After all, there are no limits to getting creative and making things around you glow, right? Apart from those, here are five interesting ways to use the paint and enhance multiple activities around you:
Businesses
There is a lot of scope for businesses to enhance their reach with their audience with the use of Electroluminescent paint. They can highlight certain categories of products or even creatively showcase what they specialize in. For instance, if you are running a business and wish to grow your audience, you can:
Create signage boards that will glow in the dark and let your brand's name appear uniquely among the rest in the street. You can use multiple colors or just one based on your preference and design the signage board. Additionally, you can also put the same for the main door and window displays to attract customers walking past your business property.
Design certain accessories that will help showcase the creative side of your work. You can choose the accessories of your choice ranging from pens and diaries to t-shirts and gadgets, depending upon your audience and budget. Get your brand's name highlighted on the products so that when they are used by your employees or guests, the results glow like never before.
Interior: Businesses who fall in the creative industry should definitely make the best use of this form of light to decorate their office and related elements. For instance, if you belong to the fashion industry, use the lights in mannequins or window displays to highlight the different elements. Additionally, the stairs, glass door, balcony, and even displays can be decorated with the paint.
Home
Electroluminescent paint is a great way to ace up your home décor plans. You can use the options from Ellumiglow in almost every room of your home. It is also suggested that you apply the same in decent quantity. Applying too much may only cause the space to look congested. Additionally, it may also not help the other decor items placed inside the rooms to compliment it. Hence, it is extremely important that you know the amount to apply and take professional assistance for the same. Here are a few ways to help you decorate your home using lighting glow paint:
Walls: The best way to effortlessly decorate your room with lighting paint is by creating a design on the walls. You can choose any design you wish to such as a mandala, night sky, mountains, or flowers. This will not only create a unique and cozy environment but also illuminate the room with enough light.
Stairs: You can paint the sides of the staircase of your home in the gorgeous color of your choice. Doing this will create a perfect glow in the dark and also help you avoid accidents. Additionally, when you are planning parties at home, the paint on the areas of the staircase will do an absolutely wonderful job to awe our guests.
Structures: Take out the old and plain structures that are kept inside the storeroom and apply them with glow paint. Once they are dry, you can decorate your home with the structures by placing them in different corners. Some of these structures that you can paint include book stands, wooden chairs, trunks, statues or showpieces, flower pots, and side tables.
When buying glow paint, it is extremely important that you research and find the best service provider in your area. You will be able to get the desired results only when you invest in electroluminescent paint of high quality. They will assure you of not wearing out and keep glowing for several years. A quality product goes through the different stages of testing and meets industry standards. For example, a quality product will have met the different ASTM standards such as:
Salt Fog ASTM B117

Chemical Testing ASTM 1308

QUV A ASTM D4587

Climate Cycling

Outdoor Exposure ASTM G7, direct

Mandrel Bend ASTM D522

Impact Resistance ASTM D2794-10
One of the wisest steps to take is to consult with the service provider and get samples. This way, you will be able to learn about the quality that they have to offer as well as make color choices from the wide availability. You can also request them for the quotes of the different products they have available and take tips on how to use and apply the electroluminescent paints.
So, make it a point to definitely try these simple tips and tricks to enhance the look of your home and office spaces. The paints are easily available online and offline and work effortlessly to enhance your home decor goals.