Here you can find a collection of the best types of dresses, nice colors ( white dressers, black dresser, ..etc ), Styles like ( modern/vintage dressers ), and practical types like ( 6 drawers dressers, ..etc).
Types of dressers
There are different types of dressers and they can be very diverse. their main task is storage so, dressers could help us to maintain order at home. There are many possibilities in terms of size, design, and style of this piece of furniture.
You can take a look at this inspiration bedroom interior design ideas that will help you to make the right choice of furniture.
After a time in which this piece of furniture has been removed and considered as traditional furniture for classic style, nowadays designers have returned to give this piece its lost role in current designs.
Only with the use of any kind of these types of dressers you can create amazing styles in the house. The dressers can be found in a variety of designs allowing the person to choose the one that best suits the dimensions and decoration of the room.
Popular dresser colors
White and black are the most popular colors. The two colors could fit with the design and decor of any house. But the white dresser is considered more suitable to use than the black dresser since it can fit with more places even it can fit in a bathroom.
Material types of dressers
Wood, metal, MDF or even plastic are the materials that often used in the production of the dressers. Metal and plastic are more to use at bathrooms.
But when it comes to bedrooms the wood dresser is a perfect choice. There are models completely made from natural wood, but their cost is more expensive than any other type.
MDF model is moisture-proof and sure less expensive than natural wood, so it can be made with a fantasy design, have smooth lines, with glossy or matt surfaces.
Different types of dressers
Among all types of dressers, you can choose the type that achieves practical goals. It must fit into the interior, so it must be made of the same materials as the main furniture. Be sure that it will fit with the style and support the decoration and accessories, which already exist in the room.
6 drawer dresser
The model of this 6 drawer dresser meets both design tasks and functional requirements. So, it is often possible to see products with additional options in the form of a built-in mirror. With one piece of furniture, you can solve the storage problem. Its main task is storing a large number of items in a compact form.
Tall dresser
The main difference between the tall dresser and other types is space saving. it is the answer to those who don't have enough space and are searching for an elegant piece of furniture to store their objects.
With or without legs
One of the first factors that we have to take into account is if we want our dresser to support directly on the floor, which implies greater storage capacity, or if we prefer to have legs that make it more stylized.
the maximum height of a standard dresser ranges between 75 and 85cm; therefore, the more prominence is given to legs, less storage space will have, so if your floor is small and you are short of cabinets, we recommend the first option.
The Dressers styles
The dressers, found in many styles, you could find styles for all types of decorations you own in your home or room.
So, if you feel lost in the choice I want to guide you to know the styles of dresses that will surely fit great in your home.
Vintage Design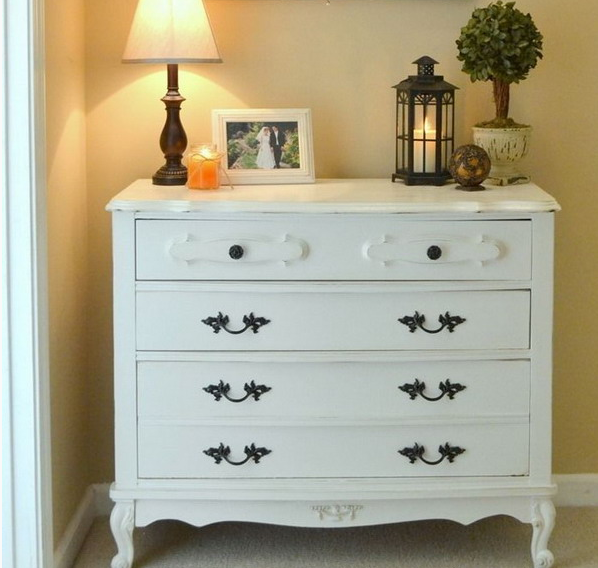 Vintage dressers are the most prominent are gaining in the current decoration because everything that has to do with vintage or retro will certainly be a trend in the homes. In addition, the vintage antique style dressers usually fit perfectly into any type of furniture since having classic lines can bring a whole new style.
Vintage dressers can also help you combine styles because if your home has a classic, traditional or retro style and incorporates a vintage dresser you can combine both styles with great elegance and glamor.
Modern Dressers
The modern dresser will be great to include in a home with a modern decorative style or the same characteristics as this type of furniture would not fit at all in traditional or classic styles. But without a doubt, this style of dresser will bring great elegance and personality to any room that is located in.
According to the style
Finally, the way to choose a dresser is according to the decorative style, room colors, and the size of the room. Choose the one that fits with your way of life. As with other furniture, we can opt for a renovated classic with concave and convex shapes, with legs and gloss finishes.
On the contrary, if we want something more modern, we can opt for straight lines and finished in matt lacquer, vivid colors with unique details for contemporary styles, wood for retro environments or a mixture of colors and shapes for modern lovers.