Pantry Cabinet
There is no substitute for any kitchen only to be tidy and clean, the existence of chaos in the kitchen gives the House as all negative impression and make women feel uncomfortable and alienated from entering.
And choose the kitchen cabinets design and how to store all your kitchen purposes has a significant impact on obtaining elegant and distinctive kitchen. Today we give you smart solutions and storage ideas for practical and smart and modern kitchen pantry cabinet for enjoying the perfect kitchen design.
When you plan your kitchen it is important to think about the best way to make the space more functional. In fact, many accessories that have been invented for you to get an easier life in your kitchen! We will deal with various accessories and kitchen pantry cabinet storage system in some groups, and this collection of kitchen trends 2017 will help you to find the right one.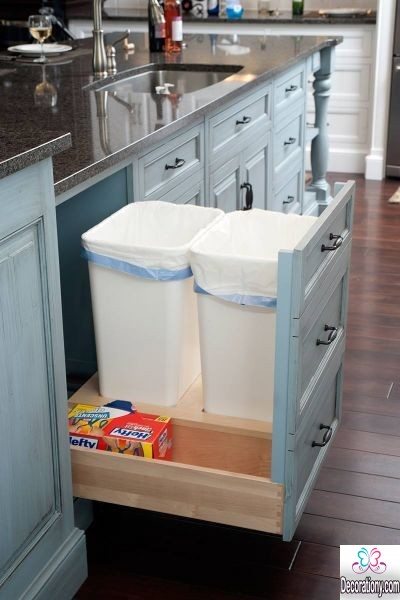 Kitchen Pantry Cabinet
There are several types of kitchen pantry cabinet. First time being equipped with storage doors, but with sliding drawers in the inside to achieve the desired item more easily. There are also models of supplies or sliding drawers are mounted on the front doors and open at the same time. Store with drawers mounted on kitchen pantry cabinet door models also several variables. As corner cabinets.
We can find models slide swing that allows termination of storage system completely and 180 Percentage rotation or a system linking baskets at the back of the store at the top of the forward door open.
Regarding the upper kitchen cabinets, there are also several types of accessories to simplify things. In the same idea as above, can also be sliding shelves in upper cabinets cling from the door. Can be wooden and metal shelves. There is also a system called pivoting tandem that allows bringing items to the front of the Cabinet. And then hanging baskets on the door inside the cabinet used to store spices or other made of wood or metal.

This case reveals the sliding drawers for multiple professions: do pasta, cereals or canned, everything is his drawer!
Maybe placed in containers of spices, oils and spices in a tight corner, but very close to the furnace and permitting the operation of this space.
Original and inexpensive solution, Dish drainers storage idea according to size: they will always be at hand.
Reviewing with you in the pictures below of a variety of other ideas will be inspiring for you to design your kitchen.
This Practical idea to store onions and vegetables through the drawer with transparent lids from glass or wooden baskets.
Sliding storage drawer for spoons, forks and knives.
Storage location for cleaning tools.
corner drawer design ideas