Top Gardening Products Should Own
If you are looking for gadgets to make your gardening experience much easier and fun, there is a variety that can help. If you have a green thumb and love gadgets, you may love the newest garden gadgets. If you try some of these garden gadgets you may never want to spend your days indoors when the weather is still warm.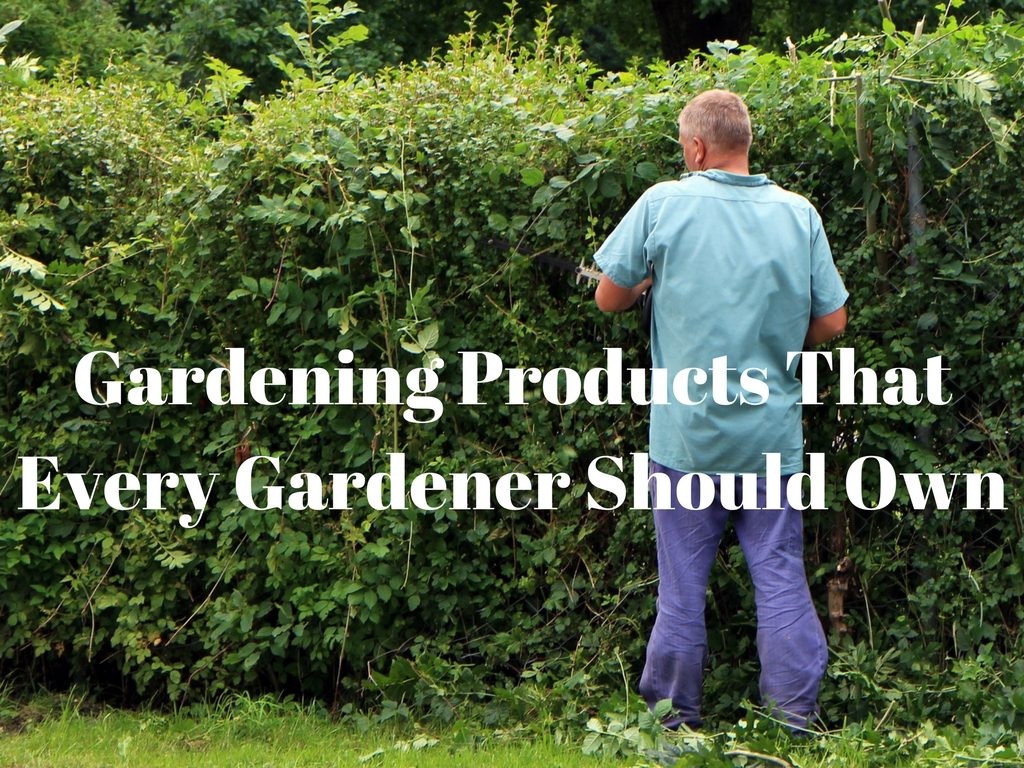 There are gadgets that can help you with planting, watering, and even relax by your garden. If you continue reading, you can find out more information about the up-and-coming popular tools for gardening and spend time outdoors.
Over Your Boot Pushover Slippers: If you are outside gardening or simply watering your plants in the morning and you want to go back inside for a cup of coffee, why should you have to take off your shoes? If you have muddy boots, you can just slip on a pair of slippers that go over your boots so that you don't get your floors covered with mud.
Sun Lounger: If you would like to be outside enjoying your garden, you can relax on an inflatable sun lounger. They are very lightweight and easy to move around.
Water Carrying Bag: Do you hate carrying around a heavy bucket or dragging a hose up to your garden every day? Instead, you can purchase a water carrying bag that fits into your wheelbarrow. All you have to do it tilt the wheelbarrow, dumping a stream of water onto your plants. The bag comes with a water spout and a cap to make watering your plants easy.

Bird Feeder for Your Window: If you are sitting inside or outside viewing your garden from afar, why not attach a luxury bird feeder to your home's window so that you can experience birds feeding while they become satisfied. You can be up close with the birds if you are inside looking out the window, which the feeder attaches to. If you would prefer to stay inside, you have viewed your garden and birds feeding at once.
Water Vase: If you are going on a trip for a day or two or are unable to make it out to your garden to water your plants, you can use a vase that is inserted into the ground. You can fill it with water, and it can disperse the water as necessary.
Watering Device: You may never have to check on your flowers again if you own a device that lets you know when your flowers need to be watered. The Parrot's Flower Power device can let you know when your plants need to be watered. If you are a technology geek or love modernized technology as much as you enjoy gardening, you may want to check out these waterers.
There are a variety of new gadgets that you can use to improve your garden and add convenience to the maintenance. You can visit Oase for pond gadgets.