Storage Ideas
If you are looking for home storage ideas and good exploit for small spaces, this article is for you and will give you 20 idea under stairs storage ideas with modern forms, useful and practical.
Often overlook the use of spaces under the stairs at home and left it without benefit. Although there are many ideas that you can take advantage of these abandoned areas and transform them into elegant and functional areas of your home
Indeed, this place has unsuspected suggestions! Discover how you can develop successfully through photo gallery follow!
Cube from several separate storage boxes from the most adapted to install down the stairs, where you can modify the height and shape depending on the particular model of your stairs.
One of the smartest ways to tap the blank space at the under the stairs are convert into storage space for some purposes such as House bath supplies that peace was near it, or create a space for education and rehabilitation of the self by building a library of books and magazines under the stairs.
There are many ideas for exploiting that portion of the House; here we review 15 the idea of that space under stairs with smart storage ideas:
home Storage Ideas
Good idea to exploit space under stairs and turn it into a dog house.
If the stairs next to the kitchen, you can utilize the space under the stairs and transferred ti to storage units for kitchen utensils or cups and dishes and arranged them systematically with some stylish accessories to make space look beautiful and neat.
If you need a space to put the tv or a place to storage your kids games, there is no available area in the room for these purposes, space under stairs would be perfect. You will simply need to add some furniture and a few decorations and enjoy the calm and beauty of the place.
Can exploit the areas under each stair of stairs for storage ideas needs of the school for your kids or for purposes that are regularly using. Such stairs can be made of wood or metal to be able to install the shelves and give it a look decorative at the same time.
Can be stored in plastic boxes with old storage items under the stairs.
, If you have a small kitchen, you can use your washing machine under the stairs, which put stuff suitcases, you want to save. And if you do to hide these things, doors, under a staircase like closed cabinets.
shoe storage ideas under the stairs
cool decorative ideas for this space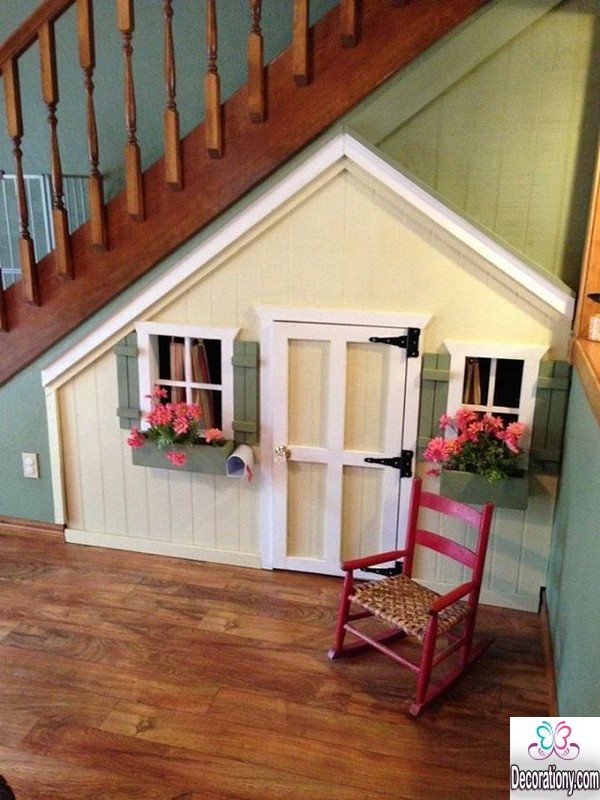 one of the most beautiful ideas also, turn under the stairs to a small bed to relax with simple decorations make the place even more beautiful
this workspace area is very calm and creative, help you to work with focus.
Many and varied ideas can you think of another good idea of your designs.
You can use shelves
or
drawers
, for example
,
if you want
This idea unique and feminine, suitable for women items storage ideas
This ideas mix between the storage ideas and decorative design. very beautiful area under the stairs.
If you want traditional Deco side, betting on everything from simple storage space, which can, for example, open storage library or Office.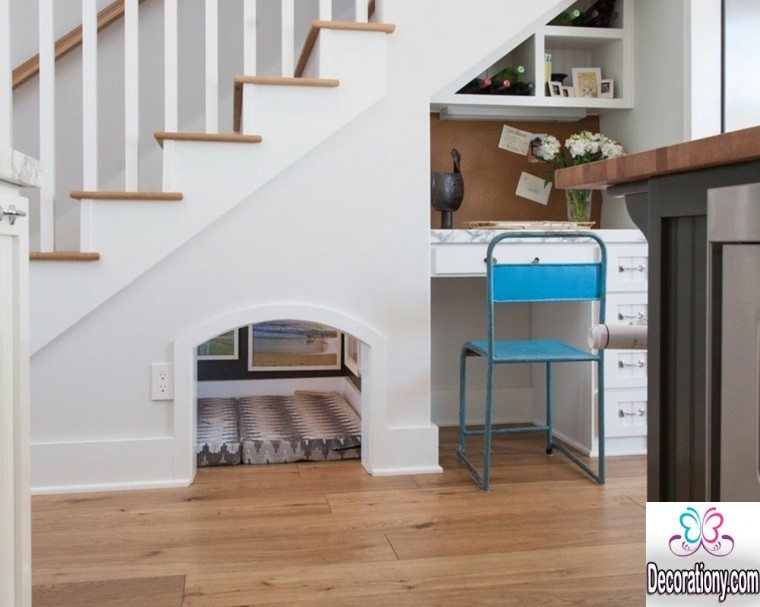 We hope that the storage ideas and the under stairs decorative designs that we showed it be useful for you. If you feel that the subject is values and present useful information, and innovative storage ideas, you can share with your friends on social networking sites. We await your comments and feedback about these ideas and wish you to share other thoughts you have about under stairs ideas.