House Color Schemes
House Color Schemes are of important priority in any house interior & exterior design. Experts every year have a new color trends list collected according to consumer's every year taste flow.
Every homeowner wants a house that talks about their taste, not all of them know that their house color schemes best shows their taste and personality. This year however you don't want to be afraid of bold colors, read these recommendations for 2017's new house color scheme trends and pick the closest to your heart!
House color trends 2017
Some certain tips you want to follow after you specify the colors of your home furniture, begin to choose paint color schemes.
Don't hesitate to combine colors together to get your own special color.
Make sure to clean the walls before you begin to paint them.
Try the color samples on the walls before you buy large quantities.
Use the color wheel to select your favorites. This is the best way to know your exact preference.
Enjoy the color selection process and don't rush to make a decision.
Exterior paint colors
When it comes to exterior house color schemes you need to follow the exact steps to get the process going perfectly. You don't want to miss up your house's exterior colors.
Choose the color according to the architectural style of the house.
Try to make the house color proportionate to the natural colors in the area around your house.
Try to make your home colors match the colors of the houses similar to your style, but do not forget to add your touch.
Merge two colors or use more than one degree for the same color. This works perfectly if you have difficulty to decide.
Try to make your house color schemes from inside the house and the exterior paint looks consistent with each other.
Modern color schemes
The modern colors of this year are divided into three types
The first type is clear colors that show trust like blue, green, lemon and dark red.
The second type is the classic colors that give a vague feel, like Gray, beige and dusty colors.
The last type is pastel colors that give a feeling of comfort and peace like rose and light green.
Royal peach palette
Use the royal peach palette colors to get the best harmony of Pastel colors in your house color schemes and enjoy the positive effect of peach colors on your walls.
Beach color schemes
Use the monochromatic scheme of dark blue with a slight degree of blue sky and sea colors to get beach colors on your walls.
Green color schemes
You could use green color degrees in the rooms with brown colored furniture, that will give the best match between the wood color and green.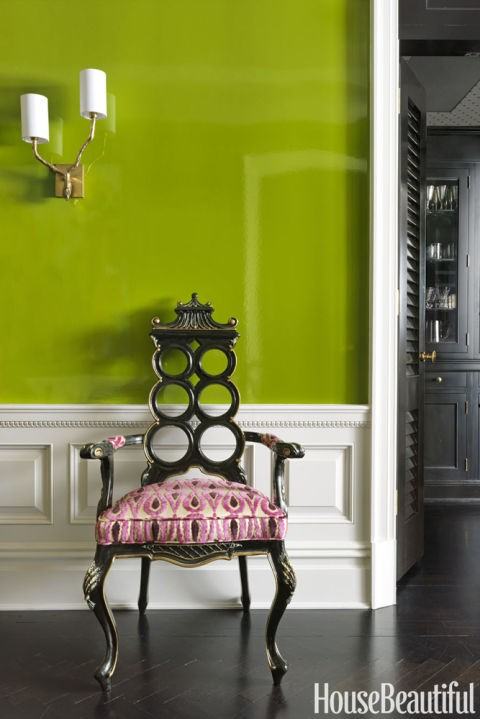 3 colors that go together
Selecting and mixing three colors such as yellowish orange with greenish blue and violet will give a pleasant contrast of colors.
It's always possible to have your own house colors matching your personality and your lifestyle. Just make energetic colors fill your home design. And never hesitate to use dark color schemes with light colors, make sure you have a harmony of colors on your walls. The result will be impressive.
The paint process depends entirely on your taste. You have to take your time on research among all the colors to finally find your perfect color schemes.
You can always show who you really are by making your own house reflects your personality. This is easily done by using the colors that will speak about you and make your house full of life.
See more of our interior design trends!