Creating Your Backyard Oasis
We at Norwalk Seasonal Services make landscaping simple and hassle-free in the Des Moines area. With a variety of different services available such as lawn care, landscaping, decking, hardscaping and bush removal we are the perfect choice for getting the backyard looking the best in Des Moines for summer!
What do we mean by a backyard oasis?
A backyard oasis is a place where you can proudly host guests, have BBQ's and spend long summer nights all whilst in the comfort of your masterpiece of a garden. To put it into perspective, think of your dream garden? Got it? Well, that's what we can create!
Why you should consider landscaping
Without landscaping, it would be difficult to create the oasis in which we all dream of. Landscaping can make all of the difference, from managing plants and flowers to lawn renovation and garden details. We at Norwalk seasonal services offer the following landscaping services available in Des Moines and the surrounding area:
Plant and flower enhancement
Mulch, weeding and pruning
Lawn renovation
Garden detailing
Irrigation management
With many options available landscaping is perfect for those who are short on time yet want the perfect garden for summer. Offering a plethora of different options of landscaping in Des Moines, we are able to turn your backyard into an oasis ready for the hot summer months.
Lawn care & treatments
Do you find mowing the lawn a tedious and boring task? We at Norwalk seasonal services provide high-quality lawn care and treatments. Keeping your grass both healthy and looking the best in the Des Moines area. Using environment fertilizers, we are able to keep mosquitoes at bay whilst creating your dream backyard.
Picking the right outdoor furniture
Once you've got your backyard happily cleaned-up and landscaped it's time to start choosing furniture. Ensure you pick the furniture which fits the overall vibe of your garden. There are many different options available from new modern garden furniture to vintage rocking chairs and old-fashioned patios, suiting your every need. Consider creating a theme for your oasis, stick to one or two colors to increase the aesthetics of your backyard yet keeping it simple. Remember, sometimes simple is better!
Pay attention to details
A perfect addition to your backyard is decorations. Plants, lights, tables, deck décor. All of these are more than welcome in a backyard renovation. They have the ability to make your backyard look more "put together" and comfortable. As really just part of the house instead of a boring backyard. It is also important that your new oasis has everything you need for you to stay there. So, aesthetically displaying bottles of water, or a tea set can be a good option.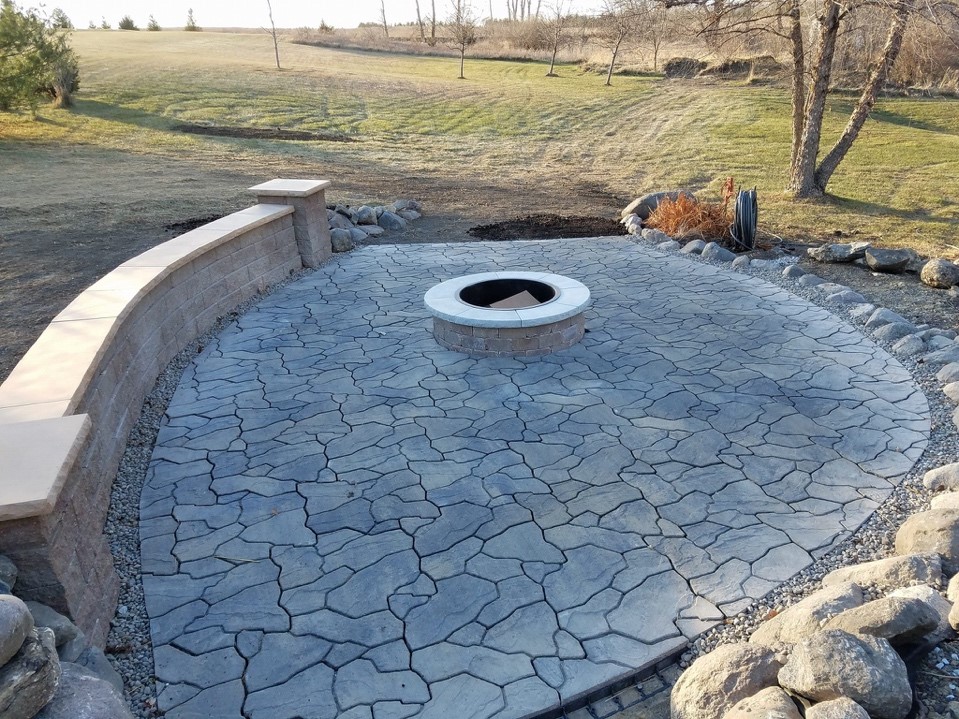 Other services available
We also offer hardscaping, lawn care, decks, snow and ice removal and many other services available to maintain your backyard. Perfect for the busy couple or if you'd rather have our professional team help out, you'll be sure to have an oasis in time for the summer!