Coffee tables
It`s not easy to choose the coffee table design that fits your room and your budget too, especially that will depend on how & for what you will use it.
Here are the best 8 coffee tables 2018 designs for a modern living room interior design with consistent with various designs of furniture.
You can find the latest trends for coffee tables that make your living room awesome and decorative. we decide to choose modern & fresh wood and marble coffee tables.
Coffee table designs
For a contemporary interior design in any room, you have to choose consistent colors, so as you see here the wood coffee table is the same color of the sofa that makes the living room stylish and that`s how you can choose the coffee tables color. via Domino
The wood & glass coffee table is amazing for luxury interior designs, but it`s not recommended if you have kids and the best thing in it that it can be cleaned easily and looks perfect with low cost 179$ only. Source IKEA
Amazing glass table designs for modern living rooms you need to have a piece of art table this is stylish designs fits any style of homes, rounded tables are great for small spaces, and you will need to choose less glass on the table if you have kids. Via Best products
For unique lover`s this stylish coffee table is this living room's eye candy. the unique design of it and the creative style of this table makes the living room looks adorable.
via Marina Says
You asks & me too what the new designs for coffee tables in 2018 trends, I will tell you this is the latest design. and as you know coffee tables now is a decoration for living rooms. Enjoy with your family or friends eating or drinking while watching Tv and use this fascinating coffee table design.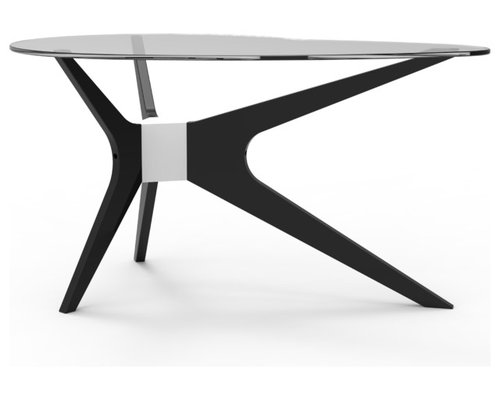 Very unique & made of healthy materials, Easy to clean and the best part design is amazing! you can buy it from Houzz almost 200$. Houzz
I can`t describe this picture in words, but I will try to tell you that everyone will see it will say "Wow where you get that ?!". but I can try to say that you can finally choose unique coffee table design you will never see in your friends home. via Dailydesignnews
Very creative and smooth design from design boom, it will be perfect for home office, or business office. and believe me, when I say everyone will admire it. ♥
I hope you enjoy this collection. If so, Please Share 🙂