Our new article today is about mattress topper for side sleepers. Mattress topper has become increasingly popular in recent years. So, if you are like me and sleep mostly on your side, that means you are doing what comes naturally.
The problem is that most people can not stand to stay sleeping on their side for a long period due to pressure points. With rising levels of stress, high blood pressure and the overall rhythm of life, people are turning to all sorts of things for a better quality of sleep. And we are about to give you the most important tips on how to choose the best mattress topper for side sleepers.
Best mattress topper for side sleepers
In the beginning, a mattress topper is a thin mattress placed on the top of the primary mattress, which is why it is called a mattress topper.
It is mainly made for increasing the quality of sleep. It works as level up for the surface of the mattress and also imparts softness to very firm primary mattresses. So if you have spent a lot of money on a mattress that does not provide the right kind of comfort for you as one of the side sleepers! You can just buy a topper from the best mattress topper for side sleepers to solve your problem.
Memory foam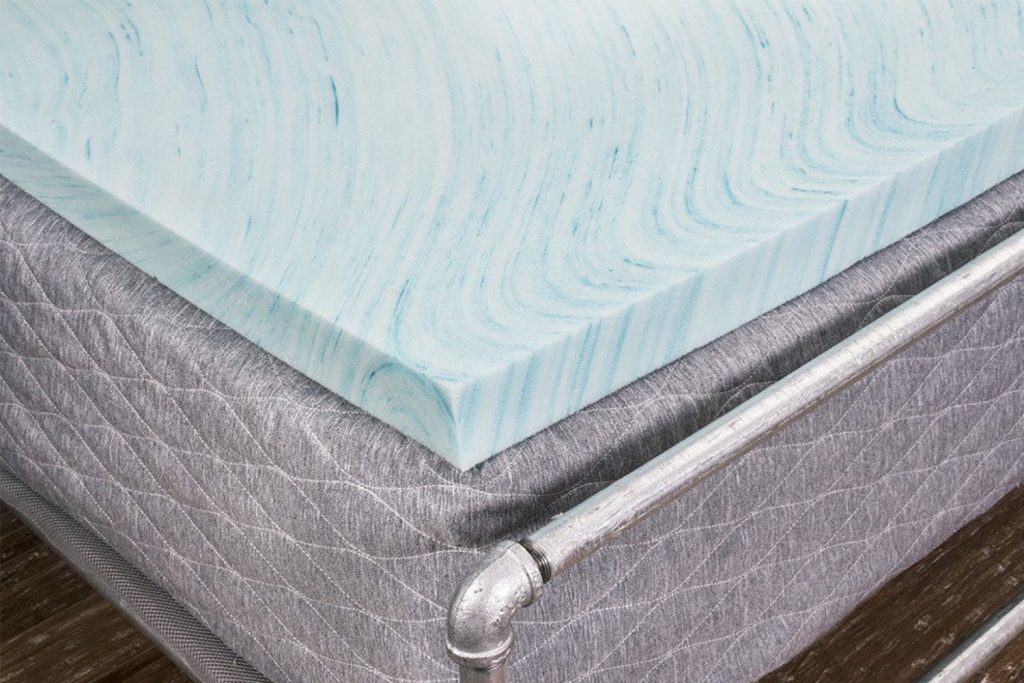 People sleeping on the side need a mattress that is able to adequately sink the wider and heavier parts of the body. At the same time, the rest of the body parts should be sufficiently supported. Anyone who thinks that any soft mattress is suitable for side sleepers thinks wrong.
Memory foam mattress topper is a popular choice when it comes to choosing the best mattress topper for side sleepers. The memory foam mattress topper conforms to a body shape, thus giving the most comfortable sleep possible. Soft mattresses can cause problems for people who suffer from joint pain, arthritis or back pain. They help relieve tension for those with muscle and joint pain, reducing pressure points and also help minimize movement during sleep. When buying these toppers opt for 4.0 lb to 4.5 lb density toppers because they provide the greatest comfort and also last longer. The disadvantage of memory foam toppers is their odor; in addition, they harden at temperatures fewer than 65 and take some time to regain their shape.
Natural Latex
Natural latex mattress toppers that have been proven it is the best for side sleepers. It is made of 100% natural latex and without synthetic additives, the latex used in these mattresses are obtained from the sap of the rubber tree. These latex toppers will last longer than those in memory foam and also do not have the funny smell that the first one has. Also, since latex mattress toppers breathe easily, they do not absorb the heat as much as the memory foam does. It is also the best mattress topper for side sleepers because side sleepers require a firmer surface to sleep comfortably. While latex toppers are soft and contoured to the shape of the body, they are also firm at the same time, giving a larger semi-solid surface to side sleepers comfortably sleeping.
Finally, just by testing memory foam and latex, you will be able to decide the best mattress topper for yourself. you can also find our article about how to choose mattress sizes and types in 8 tips very helpful