Creative artwork gallery wall ideas to inspire your imagination. Choose your best template or layout and apply in your house
Gallery Wall Ideas
There are certain first thoughts should come to your mind whenever thinking to change your expired room style. Starting from the wall colors and curtains, bedding & rugs, to the wall decoration. The wall decoration comes with various ideas. You can decorate your bedroom wall with shelves, putting books beside some green plantings. Some light strings along the window to light the room, or to light up a gallery wall!
We are talking about room decoration and remodeling ideas; a gallery wall is possibly the best example of a quick lightening touch to an old bedroom decor. To be more specific, today we will concentrate only on plenty of the most creative gallery wall ideas that you should think of!
Two-inch space gallery wall
Use two rows of similar frames to hold the wall together. It doesn't matter if the sizes vary, the same colors of frames will keep a harmonized look to an old boring wall. But also a black & white prints would add consistency and show the idea of the gallery. This design concentrates on displaying two generations of the family. Keeping a two-inch space between the first & second row of frames is the key to this layout.
Center Photo
Surround a particular photo for you or your family with some bright patterns or illustrators. Say a large family photo like this one below.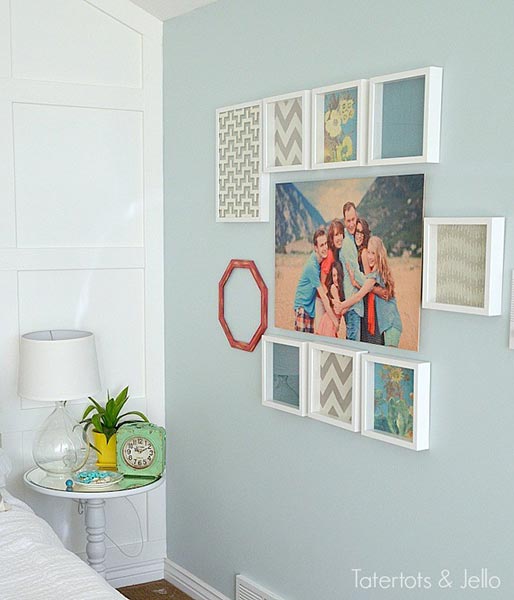 Black & White Classics
Black and white gallery walls impose a dramatic & modern style to the room it's hung in. So always think black & white when you want to give a more serious look to your house decor.
Layered gallery wall
Not all gallery walls ought to be hanging on the wall. Use your fireplace or bookcase to layer some individual framed displays and give more texture to the room.

Low-hanged gallery wall
It could be close to the kids' hands, but if you haven't any yet, this gallery wall style would certainly add a unique piece of art in your living room.
Artwork Gallery
Have a beautiful gallery wall from last year's calendar. Or better yet, make an artwork gallery wall with some colorful portraits over the internet. Don't mind the colors' coherence as long as you unite the frames; it's either this or that for an organized final look!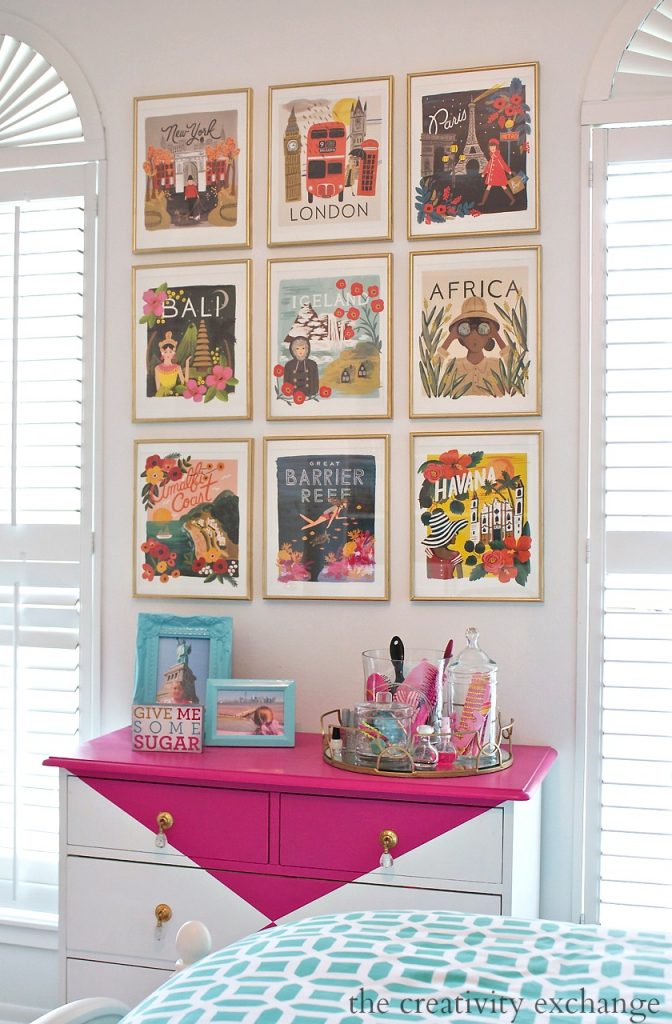 Kids art gallery wall
Tell your children that you need them on a missionary project with water colors, and white papers (Kids LOVE these kinds of projects!) Either that or you gather their most treasured paintings however messy or spontaneous they may appear to you. Frame them properly and hang the drawings on the wall of your kids' bedroom. Now just watch and see them react to it!
Collected gallery for unique gallery wall ideas
Try these ideas and post your results in the comments section below! If you have any suggestions or other ideas for us, we are completely open to new opinions!