Best Furniture Brands
Find out the best furniture brands for 2018, What is the best furniture company? Here we give you top 10 furniture brands for quality/cost.
Choosing the best furniture for your house to reflect your elegant taste this is change everything in your home. We always seek the best furniture quality for our home. and to have the best high-quality furniture and fashionable at the same time, that's why you will need to take a look at top 10 best furniture brands for this year.
There are a lot of brands and global furniture companies that provide the most reliable and unique furnishing designs for luxurious house styles. Since we care about the interests and welfare of our readers; we, in our turn, provides you with the required inspiration.
Feel free to browse our modern living room designs after reading this global brands list! And don't forget about the Best Furniture Company Voting at the end of the article.
Today we have compiled 10 of the best furniture brands and international furniture manufacturers such as Aspen Home Furniture, Hooker Furniture Corporation, Stickley and some of the best furniture brands.
Top 10 Best Furniture Brands List
These companies are manufacturing the best furniture such as chairs, sofas, Futons, coffee tables, cabinets, beds and anything that you need in your living room and bedrooms, dining rooms and children rooms.
If you wonder why IKEA is not listed, you can read IKEA kitchen cabinets.
This company has evolved from a small business into specializing best furniture company in innovative products. Their products are designed carefully to provide comfort and style in your home.
Including bedroom, dining room, home office, home entertainment and occasional furnishings.
This company has various awards in recognition of their qualified products with innovative design.
you may want to check out the best bedroom color schemes for 2017.
This company was founded in 1925 and is one of the businesses leaders in the furniture industry. Based in Martinsville, Virginia, and employs approximately 800 employees. It's known for its high-quality modern furniture.
It features elegance in its best furniture and upholstery products besides leather furniture for living rooms, dining rooms, and home offices.
Baker company was established in 1995. They Produce traditional and contemporary bedroom, dining room and office furniture.
They compete amongst the highest in rate furnishing companies. Interested in providing best furniture with the highest quality and competitive prices.
Bassett Home Furnishings Company has established 100 years ago. Bassett has proved itself as a leading role in the long-term furniture industry. Its primary goal is a comfortable furniture design.
Founded more than 125 years ago and is one of the leading companies in the field of furniture in the world. Established in 1889, Bernhardt is one of NC's largest family furnishing manufacturing leaders. Headquartered in North Carolina besides eight facilities worldwide. Despite the massive changes in the worlds' manufacturing techniques, Bernhardt is still preserved to its foundation high-quality product standards. The artistic details of their furniture that distinguishes them from other manufacturers, and the welfare of their customers. Bernhardt gives credit to the team of artisans that forms the bedrock of their leading company.
This company was founded 100 years ago featuring their products of stylish, comfort and beauty. For all those who prefer traditional furniture, Century is your best furniture manufacturer choice.
Featuring their designs of durability and elegance. Century Co. was awarded the ICON AmericasMart Medal of Excellence Honor in 2013 for their long term leading force in the industry of American furnishing.
The Foundation's history began in 1903. Drexel Heritage offers their customers the best furnishing. Since the classic furniture has a timeless beauty, the company has gained a rising reputation for inspirational designing.
It's a world leader designing company that provides elegance and sophistication evolved and inspired by the natural evolution in the 1990s. The foundation meets the challenges of the 21st century to provide a multi purpose furniture which embraced the adults, children, and pets.
Henredon was founded in Morganton in 1945 after four men determined to build high-quality custom furniture. Since then, it has spread to hundreds of beautiful wood and upholstery designs for each taste. Despite the modern manufacture tech; it didn't stop the detailed hand work in every piece they produce.
The distinction of designing and manufacturing some of the finest furniture and furnishings. Henredon's success is based on the talent and effort of its individuals.
La Z Boy Inc. Founded in 1928 in America. It's a company who cares to produce a comfortable furniture and innovation. Starting with recliners, sofas, stationary chairs, lift chairs, to sleeping sofas. One of the leading companies in the craftsmanship industry.
Employs thousands of dedicated workers in factories across North America. Currently selling product z-boy in Asia United Kingdom, Australia, New Zealand, Latin America, Europe, Middle East and Africa.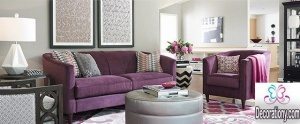 The history of the founding of this company since 1900. Stickley, named before the Co. Founder Gustav Stickley uses a solid construction and carpentry by the highest quality woods.
But more so, Stickley is known as the genius of design and construction of hundreds of modern designs. Though it founded in 1900, the company has managed to go with the current ages to provide us beautiful modern designs at all times.
"They are not just excellent to deal with; they are always willing to help and make your furniture selection experience easy." One of Stickley customers review.
You may need to browse latest furniture designs & ideas for 2018 modern homes. If you want to have a stylish interior design; focus on choosing the best furniture sets. Therefore, we listed the top 10 furniture companies as rated in 2017/2018.
Unlisted Co. Ikea
If you have noticed that IKEA company is not listed; Then you must have known it's actually the most popular home furnishing company. Ikea is a multinational, worldwide group. Therefore, I haven't listed it on the list, because it wouldn't be fair to the listed nor to Ikea itself. The company is higher than to be compared with other furnishing companies. However, each of the listed companies is rising in the records and all have its own taste and style. Now, if you don't know Ikea co; It is listed as the world's largest furniture retail company since 2008. Though, it was founded in 1943 by a 17 years old Ingvar Kamprad and headquartered in the Netherlands. Ikea sells ready to assemble furniture starting with home accessories to kitchen appliances and home furnishings.
Best Brand Voting – Add Yours! And leave a review in a comment.

What's your favorite furniture brand?
Summary
Reviewer
Review Date
Reviewed Item
Author Rating