Spring
Decorating Ideas
For more energy, spring decorating ideas have a significant effect on your life. They are promoting your productivity in your jobs, and make you feel as if you are in a green garden with splendid views. Also, spring decorating ideas can provide your home with healthy atmosphere and make your home luxurious & fashionable.
The pop colors of the spring decorating ideas actually pay your attention to the decorative nature elements of the spring season itself; such as different colors of flowers with their fragrance, and green grasses and trees with their fruits. Therefore, we show you some ideas to add these elements that effect on your soul efficiently; reflecting creativity in your jobs. Amazingly, we are offering decorating ideas for spring 2017 at your home for more enjoyment, and in your office for more creativity, as well as in your classroom for high concentration.
Spring Decorating Ideas For Home
1- A patio is an important place in your house where you find your inspiration for reading your books, playing with your children or even for lounging. As a result, we show one of a gorgeous spring decorating ideas and designs for patios. Generally, to make the area more vivid, plant some flowers; such as rose and basil that spread a fragrance smell all over the yard. Besides, you can make your floor from bricks, flagstone or gravels; adding solid seats for more enjoyment and relaxing.
2- Actually, to get a spring decoration for your hall at home, the green color would be the ideal one as it represents the beauty of the season. We could mix it with other colors like pink and yellow. In the middle of your table, could be adorned with some roses. For more animative hall, light colors of the furniture and the walls add sprightliness to it with curtains of the same flowers' colors.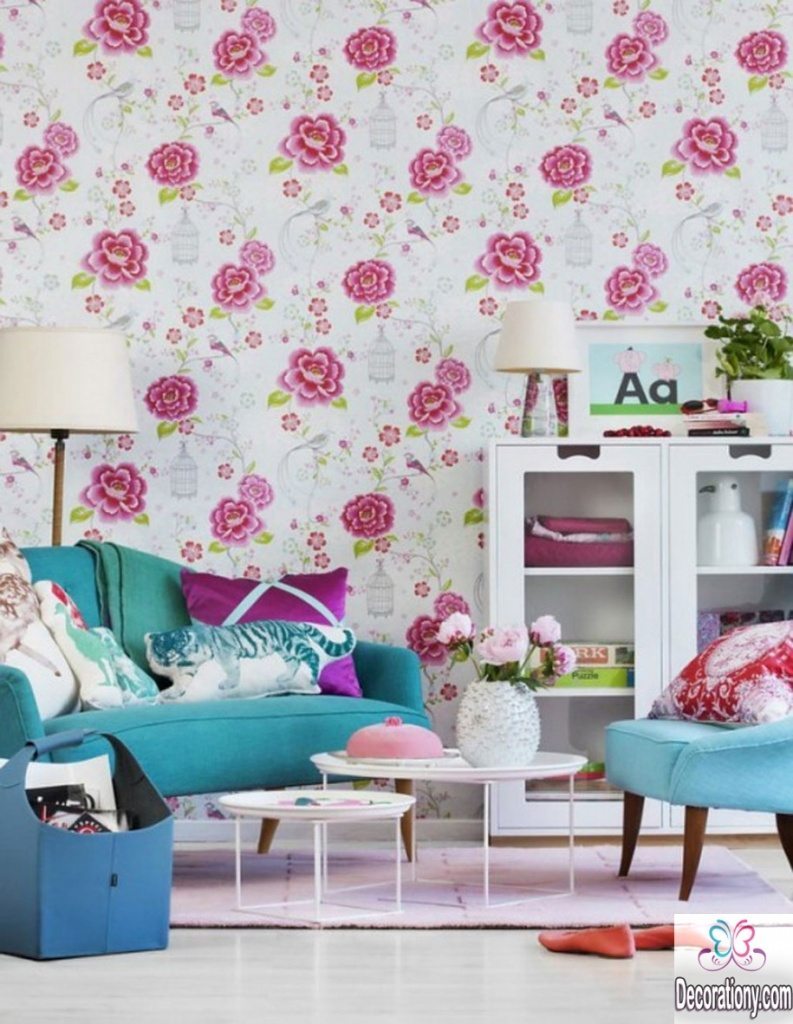 3- Now, we show different items that you can add them in any corner of your home for more spring decorations atmosphere.
*Firstly, colorful boots with flowers.
*Secondly, A cookie jar with small painted and colorful eggs
* Thirdly, Chinese vase in the shape of a cup of tea
*Fourthly, simple chalkboard vases
Spring Decorating Ideas For Office
To spark creativity while working or studying, you have to add a personal touch to your schools to provide a couraging atmosphere to your soul.
Lattice frames provoke your feel as if you are in a garden.
Cherry blossom blooms represent the spring season, so they make your office more vital.
Actually, the sunshine with long and large windows complete the picture of the spring atmosphere.
Spring Decorating Ideas For Classrooms
Here, we offer some designs for the classrooms' elements that arouse the students and children's concentration while studying; avoiding being bored.
* Bulletin board with birds
* For more practical doors that catch your eye and please children, have a look at these colorful designs.
* If the kids love the view of the libraries, this would spread their skills in reading and arouse their acknowledgment actually, so try one of these grand designs.
* Finally, for adding happy spring decorating views in any place in the classrooms or schools, these designs would actually meet your need.