The flower bed ideas make me keep dreaming of a cozy holiday home and a beautiful garden with front door flower pots and amazing flower bed designs.
I read a lot about garden designs, layout, and maintenance that are really helpful. That's why I decided to share some interesting tips with you.
Flower Bed Ideas & Designs
As for the design of the flower bed, there are many details that you must take into consideration.
Proper preparation is the most important step in the successful realization of such a project.
You can choose to keep the natural design and bet on elevated flower beds that, apart from aesthetic, are also space-saving.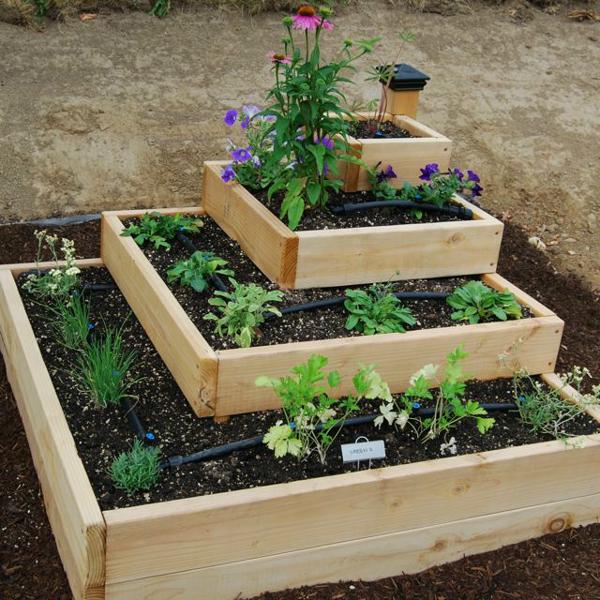 Do not forget the garden paths that play a decorative and practical role among the flower beds.
Flower bed ideas & tips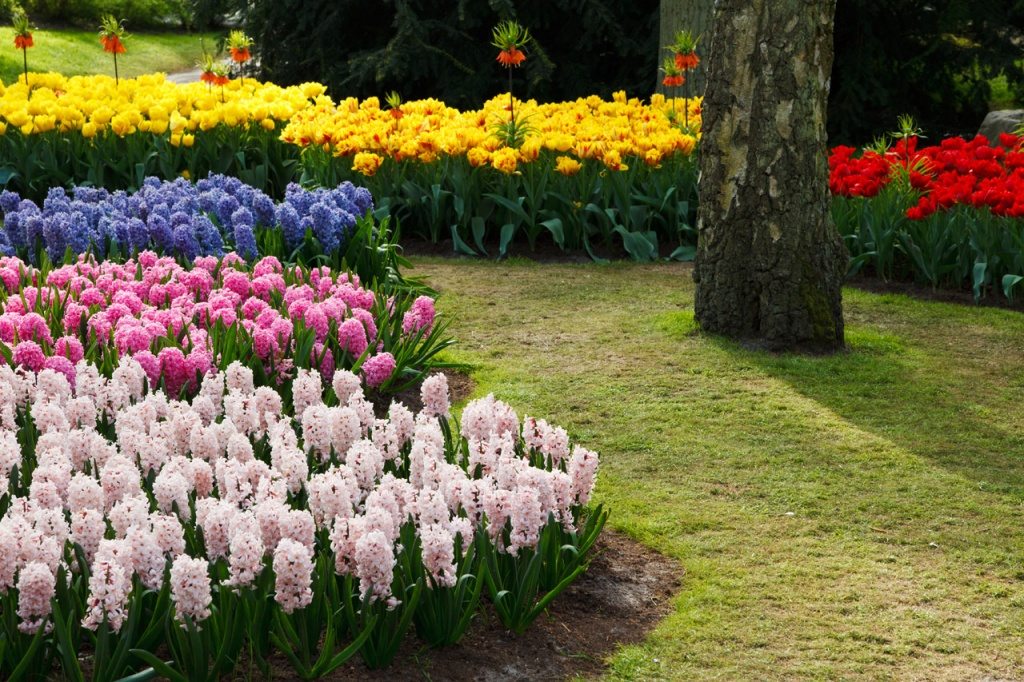 The choice of plants should be by the attractiveness of the appearance and color. Plants should be close in spirit to their owner.
In general, flowers must be arranged in shapes. And plant them in groups.
When designing any flower bed, it is necessary to take into account the architecture of the buildings, and the environment around.
The width of the flower bed should correspond to the scale of the building and the dimensions of the tracks. Usually, the track should be 0.5 meters.
It is better to use perennials plants that take into account the conditions of habitation. In the foreground and along the edge plant the flower bed with all kinds of hosts, bahdans, and periwinkles plants are suitable.
You can place the flower bed in front of a wall or hedge. Climbing plants can be added to give height. Climbers can also be used to hide ugly garden elements such as a garage or gas heater.
Flower bed designs
First of all, flower bed designs mean the work that turns the territory into a site that combines lawns, flower-ornamental plants, paths and small architectural forms.
When you create flower beds and decorate them. You can use different configurations like square, oval, round, rectangular, etc. Depending on the chosen style, flower beds can be regular or landscape.
If the flower bed ideas are carried out exclusively for decorative purposes, all plants and flowers should be harmoniously combined in color, size, aroma, shape, and texture.
For the perfect design, you can use decorative plants, as, salvia, marigolds, aster, and such flowers as Petunia and blossom. Blossom colors allow you to create patterns for your space. Greasy and bright flowers can really make a statement and offer a visually pleasing contrast and pattern.
The flower bed ideas can also be carried out for practical purposes; in this case, the flowers in them can coexist with medicinal plants and vegetables.
There are many ways a flower bed can be constructed. You can build a bed from a variety of materials such as wood, concrete, and even steel. The material that you have chosen to build the bed of may affect the potential cost.
Bricks and stone give the flower bed a finished- rugged design. Baked bricks are a bit more industrial, while natural stones are more rustic.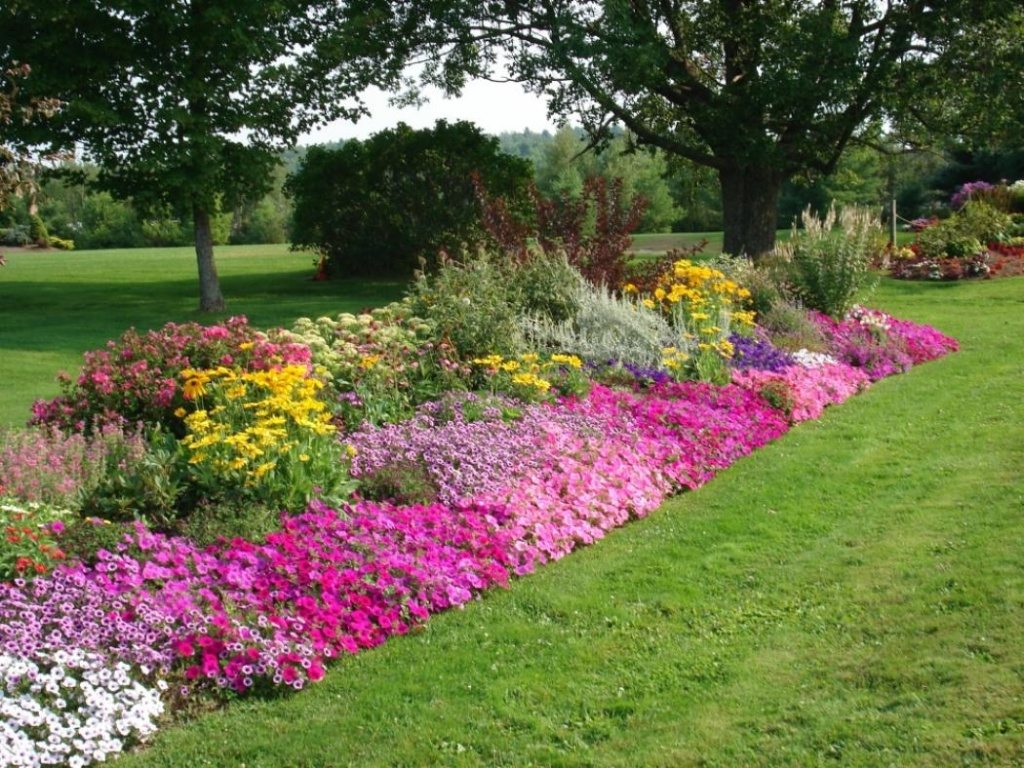 you can choose the between many flower bed ideas and designs it can be Solo, Small stains, flat, bricks, multiple levels, elevated, strip, large stone flower bed, or flower bed with lights.