Your office is the place where you spend most of your time and do your work. Therefore, it must gather productivity, efficiency and organization as well. From desks, accessories, tables… you'll get a lot of creative ideas to decorate your office from this guide.
Whether you're an office manager or you own a business, and whether you're decorating your home office or individual work station, these creative, office decorating ideas will help you a lot.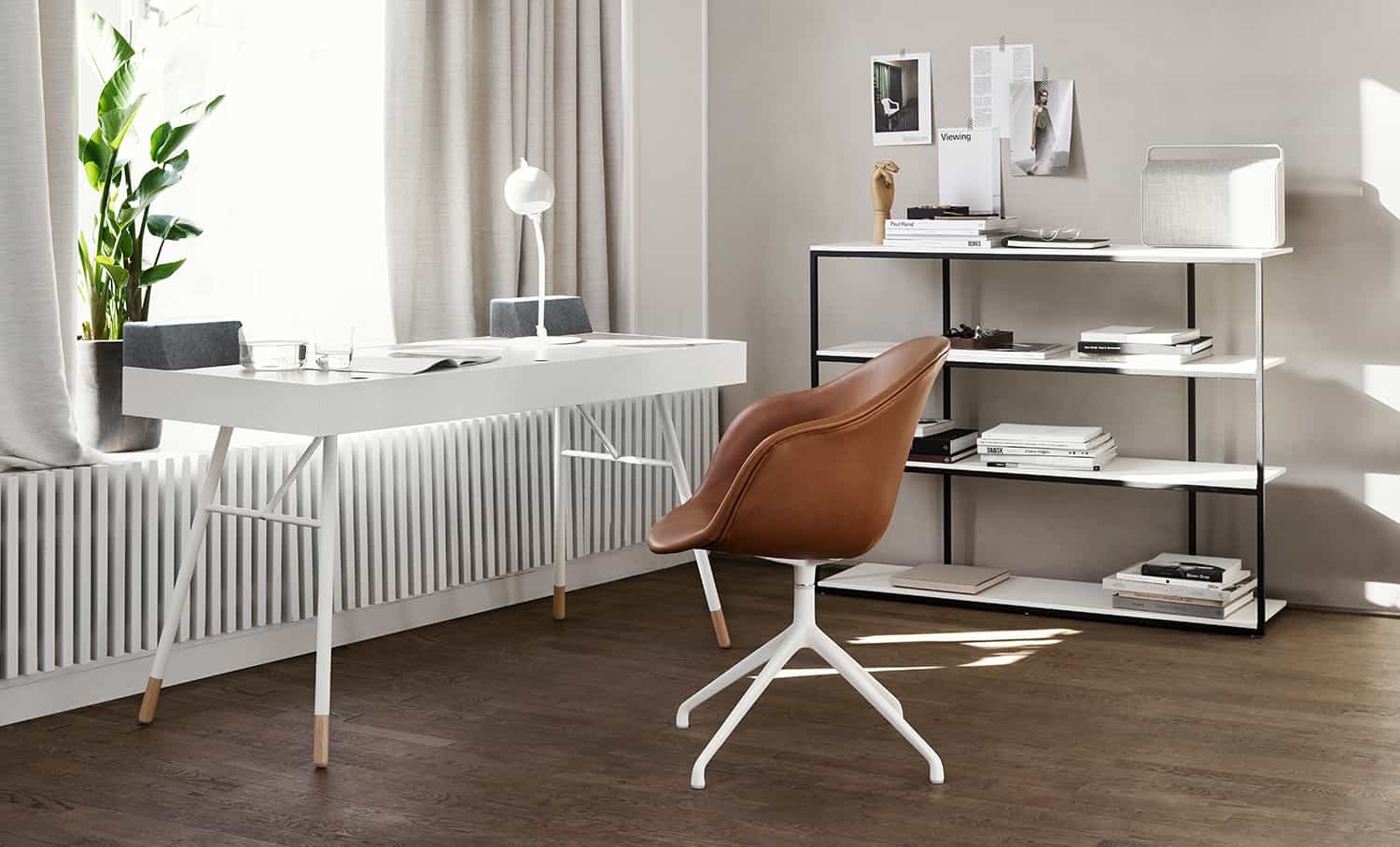 1- Make sure to have a well-organized and efficient office.
Your office must be organized so you can easily find your stuff and finish your tasks. However, this doesn't mean that your office must be serious without any fun. Add some accessories, toys and paint the walls bright colors.
2- Choose Eco-friendly furniture
Eco-friendly furniture provides a natural sense. Try adding an accent table or desk made from reclaimed wood to your office furniture. 
3- Paint bright colors
Paint your walls with bright colors, try blue, green, yellow and beige to have a more welcoming space.
You can also choose colorful furniture to spread positivity like grays and yellows things.
4- Pay attention to size and scale
Don't miss out on details when buying your office furniture as size and scale are necessary for people to walk around easily.
5- Keep a distance
Make sure that the tools at your office like printers and storage areas are put away from desks and cubicles. Keep a distance between things to move easily.
6- Go for simplicity
Don't put a lot of furniture and avoid big ones. Opt for simple pieces of elegant colors. Trendy white office desks and furniture will look amazing for a professional theme. 
7- Put some carpets
Small carpets at your office look amazing at your office providing warmth and texture. Choose simple carpets that suit the colors of your walls and furniture.
8- Have some plants
Green plants, flowers and roses can add a natural sense to your office. Don't overuse plants. Just one or two at the corners are enough. You can use faux plants or real ones, but make sure to match plant pots to your decor. 
9- Add curtains
Almost every office has windows. Windows without curtains look poor, barred windows are not welcomed in friendly offices. So add some curtains to your office.
It will prevent the harsh sunlight and provide a friendly look.
10- Divide your office
.If you have a large, open space with many employees, think of using room dividers to set the employees apart for better focusing and fewer sounds.
 by screening views and muting sounds.
11- Try an ancient style
Ancient pieces of furniture can add a sense of elegance. You can try some ancient Chinese principles of Feng Shui. or choose from these Decorative Pieces to add a special touch to your room.
12- Keep everything clean
This is one of the top home & office decorating ideas as cleanness is the key to beauty. So make sure to clean your office daily especially if you have a small kitchen or bathroom.
13- Put a lamp on your desk
The extra light will be more comfortable when writing or reading. So consider adding a desk light.
14- Locate some shelves
Using a few shelves, one or two, on your walls to hold some books, coffee mugs or novelties could add a friendly look.  
The above home & office decorating ideas are so helpful for decorating your office and adding a touch of productivity and morale, so consider applying them in your office.