Roof shingles types
Nowadays these are a variety of roof shingles types. The selection of roofing shingles materials depends on many variables that you should be familiar with in order to make a good choice. It all depends on the roof slope, the aesthetics of the house and the conditions found in the neighborhood.
There are many colors of roof shingles types and materials. Quality roofing should not only attract its appearance but also provide reliable hydro, heat and sound insulation.
With the right roof for the right climate, it can also save time and money. The roof shingles types include asphalt, wood, metal, tile and slate shingles.
For choosing roof shingles there are different possibilities. So that you are aware of the advantages and disadvantages of each type, we bring you a report with the characteristics of each proposal.
Clay and concrete
They are usually resistant, impermeable and fireproof. It is almost maintenance-free and easy to replace. Different models allow you to create different cover styles.
Asphalt
It is made from a mixture of asphalt, sand and organic fiber or glass, which converts them into the insulation of moisture. They are really economical. It is easy to install, replace, and they are resistant to fire and wind. They come in a variety of colors. The average life expectancy is 15 to 30 years.
Asbestos cement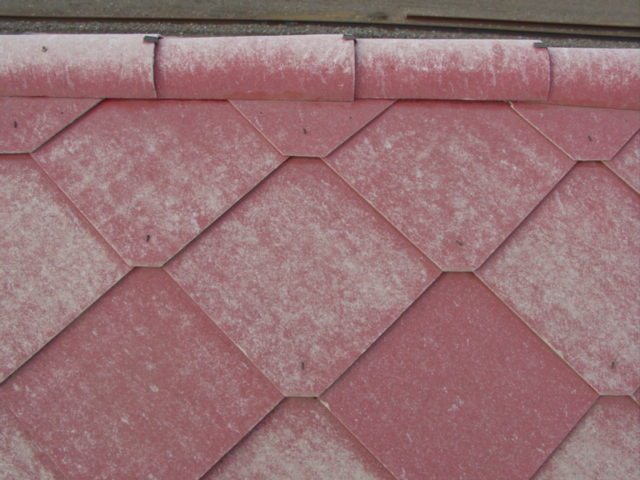 It is a mix between mineralized fibers and cement. It is resistant to traction. Asbestos cement tiles are, in fact, metal sheets with wavy shapes that come in various models, colors, and textures, and which imitate the shape and the color of traditional tiles. They are super economical and light.
Wood
Wooden roofs have a more natural look and can last 30 to 50 years. However, they are expensive, and harder to install. They are generally made in hard and resistant woods, they give a very good finishing. They are smooth and adapt very well to any surface. Once it is installed they are more resistant to breakage and storms than ceramic or slate tiles. They need some maintenance and periodic inspection.
Metal
They are low maintenance, but hard to install. It can be painted or engraved. they can last more than 50 years.
Slate
They are made from rocks. They are always flat and may have curved or straight edges. They are more expensive than clay but have a much higher durability they can withstand a century.
Types of Roofs
If you have the chance to choose your home's roof you must take your time to plan what kind of roof can be the best choice for your home and you can take a look at covered Patio Ideas for more uniqueness in your home.
Flat Roofs
Flat roofs are one of the most common types. It provides a minimalist touch to the architecture and design of your home. This type of roof has some advantages and is that they are simpler to clean when not being inclined, and out of risk.
It also helps in saving energy, since this type of roof keeps the house refrigerated, depending on the material you choose and if it is not a translucent roof.
Gable roofs
This type of roof is perfect for wet or mountain areas where it rains or snows a lot because its slope is divided into two parts and prevents moisture is retained in the upper roof area, avoiding leaks or major problems.
One slope
This type of roof is characterized by having only one side so that on the roof there is always one side much higher than the rest. Thus, this cover shows a constant slope from the highest point to its lowest part for no accumulations of water
Two-slopes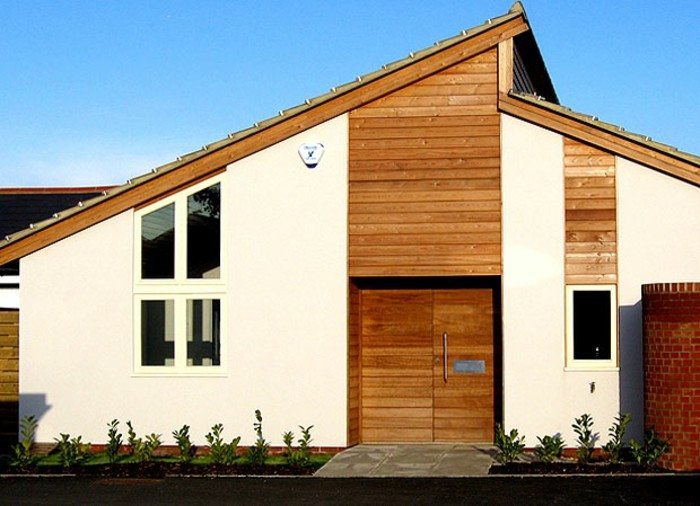 This type of roof is characterized by having two types of slopes, the highest point is usually located in the middle of the roof. From that high point, the rain goes down on one side or the other side to the other sides of the roof, this way the weight is better distributed.
Four slopes
This type of roofs is a modification of the previous one, now instead of 2 higher sides, we have four from which the water can go down.
How much roof shingles cost
If you want to know the right way to estimate the cost for your house roof shingles, take a look at this video I think you'll find it really useful.