Thinking about, How to start a garden? and how to begin a gardening activity? That will not be a bad idea. The National Institutes of Health actually recommends "30 to 45 minutes of gardening three to five times a week as part of a good strategy to combat obesity." It will take a bit of planning and preparation, but the effort you put into creating and maintaining to have a garden in your own backyard will yield high dividends in the long run.
How to start a garden?
Is it an empty ground, where everything is to be done? Don't know where to begin and how to make a garden? Avoid the temptation to start acting now. It is true that seeing the space around the house covered green color is irresistible, but to know how to start a garden, you must wait. The first step, absolutely essential to make a garden, is to observe and think. and you can find interesting fairy garden ideas to help you in decorating your garden, and this collection of garden ideas for kids they will love it ♥.
How to start a garden from scratch
First of all, you will need to reserve a square of land where you can devote yourself exclusively to gardening.
Soil Preparation
You will need to remove the large rocks that may prevent the growth of your plants. Revolve the soil with a shovel or agricultural cultivator if you have access to one. use the best type of fertilizer to use in the preparation of the land in your yard.
Choosing the plants
This is the most difficult part of the process – the decision of what to plant in your garden. There are tons of flowers, trees, shrubs, vegetables, and fruits to choose from. You will need to consider the type of climate and the amount of water required for the type of plant chosen.
Watering and maintenance
Freshly planted seedlings and seedlings need to be kept constantly moist until they are strong enough to remove enough moisture from the soil to prevent drying during hot, sunny days. Wet your plants daily with a watering can or by creating a drip irrigation system. Wetting in the morning will work better as there will be less evaporation. All you will need is a little time before you begin to enjoy the fruits of your labor.
Vegetable garden
Do you dream of having fresh vegetables on your plate every night? If you plan to make a vegetable garden, you will have the type that is functional and produces fruits and vegetables that can be used by your family or neighbors.
Now, you may want to know some tips.
Try to design it to be convenient for you to walk on it and make you able to harvest the crop. It may be advisable to make a path in your garden for this purpose.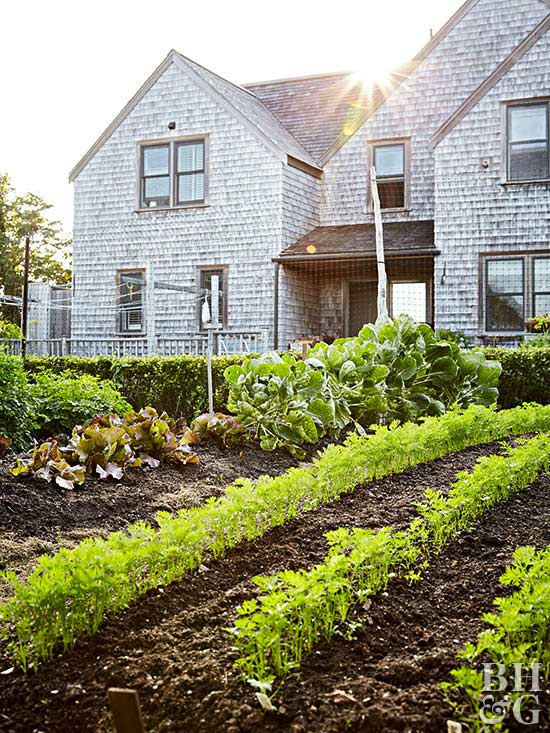 You may want to make fences around to keep rabbits, squirrels, and pets away from your vegetables.
Try to grow some peppers, tomatoes, cabbage, lettuce, potatoes, pumpkin, and carrots in the beginning.
Most vegetables grow best with sunlight, so if you are going to grow a vegetable garden select a place that is not overshadowed by trees or by your house.
If your soil is not of the best quality, you can create a raised bed, and grow the vegetables there.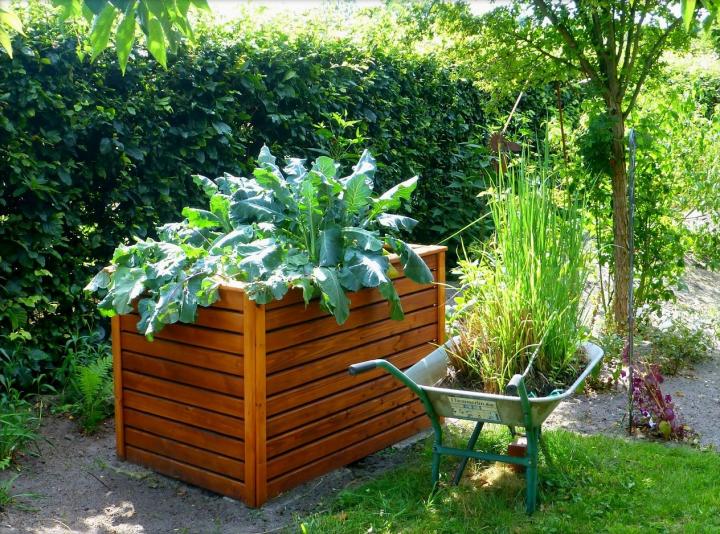 If you don't have a yard, you can also have a garden by using large pots to grow the vegetables in it. You can move them according to the amount of sun you need.Always water your garden if it feels or looks dry. Do not let the plants dry completely, but do not water them too much.
Always water your garden if it feels or looks dry. Do not let the plants dry completely, but do not water them too much.
The tools and materials that you can use in your garden are Seeds or young plants, good soil, House for gardening, Gardening Shovel, Pointed blade, Fertilizer, and Material for fencing. Those tips will show you How to start a garden in an easy way.