Best Luxurious kitchens design & Ideas
Would you love to have one of those luxurious kitchens designs that appear in movies in your kitchen? But the size of the kitchen is greatly affecting your dream!! Do not worry luxury kitchen designs is not about the size anymore it is more about furniture, decoration, materials, coatings, and colors.
These luxury kitchen designs not only allow you to enjoy the pleasure of cooking in a comfortable and effective way but also make good times with friends and family. Today we are going to show you luxurious kitchens design that will inspire you.
Sometimes when thinking about luxury kitchens we may think of large traditional kitchens away from the modernity and new technologies of today.  It is a mistake. At present, all our kitchens can preserve this spectacular look, and combine its beautiful design with the benefits of technology and home automation.
Luxury kitchen designs
Particular attention should be required to equip luxury kitchen to be convenient, functional and ergonomic. So pay attention to the cabinets, countertops, colors, lighting, and other decoration items.
Custom cabinets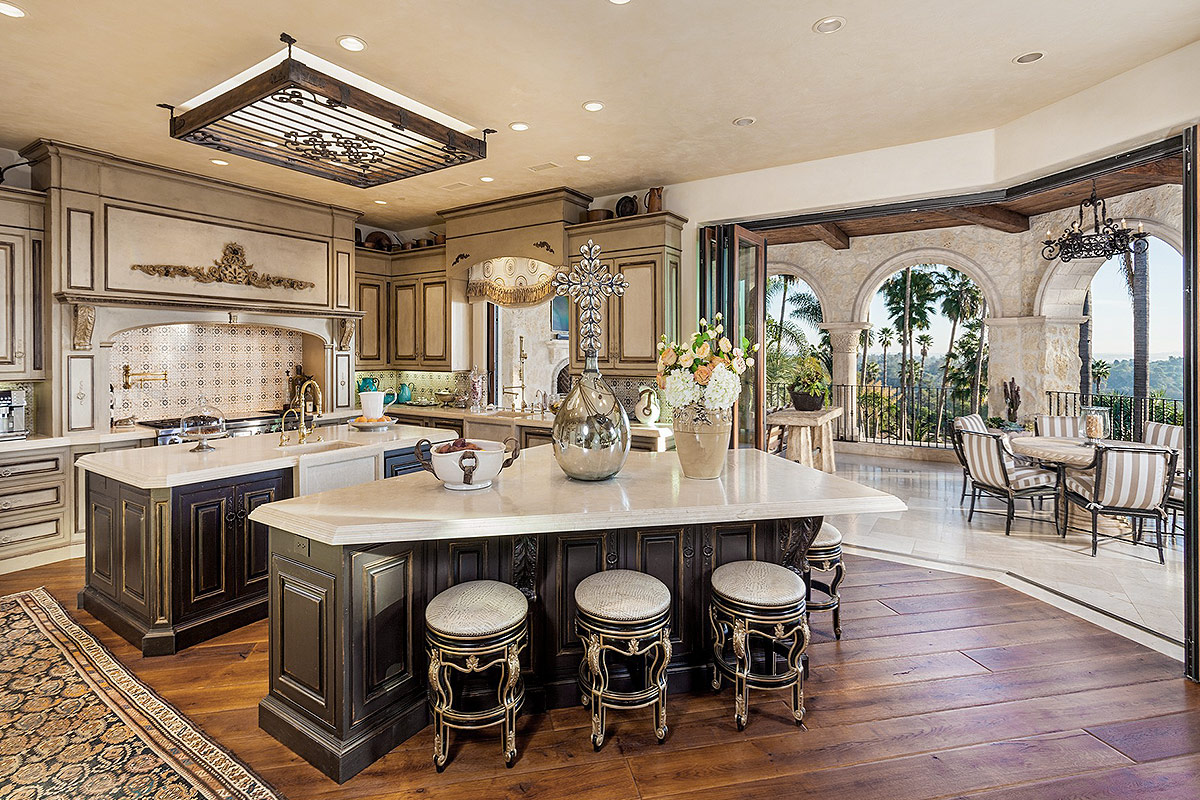 Custom cabinets can add luxury as any piece of nice custom furniture. It can be made all of the natural wood, has some kind of decorating glass panels and metal finish. Custom cabinets also have many functional bonuses. For example, you can design your pantry or other storage space for easy access to them. You can also create special boxes, with suitable places, for items such as cutlery.
Classy countertops
Countertops in a luxury kitchen can feature a surface or multiple variants for different applications. The most expensive countertop selection is granite.
Granite is available in a variety of beautiful natural colors. Granite is near to be indestructible. It is not affected by heat and cannot be scratched without much effort. It is the best choice for a luxury kitchen.
Kitchen appliances
If you're not clamped with a budget, your luxury kitchen should have the finest appliances and gadgets, including a high-tech refrigerator, a professional gas cooker and oven, and over-the-stove pot filler. The kitchen can also include a sink bin compactor, dishwashers, an additional freezer or fridge, and an indoor grill.
Advanced technology
Having a well-functioning kitchen is a great asset for a homeowner. If you can design a kitchen with a luxurious budget, adding amenities will sure raise your kitchen and your cooking experience in it.
Your designs of the luxury kitchen could include recent advances like the technological comforts as the automatic control of temperature, kitchen light, control of doors and windows, and appliances.
You can even use the Wi-Fi and a high-quality sound system to enjoy a real modern luxury kitchen.
Art Touches
A luxury kitchen remodeling project would not be complete without an artist's touch. A mosaic expert can change your kitchen tile to something extraordinary.
A stained glass master can create custom entries to your cabinet doors. You can create completely unique drawer and handles for your cabinet. If desired, customized and hand-blown glass lighting can illuminate your kitchen.
Color and Style
It is necessary to pay attention to the color and style of the kitchen. It is worth considering that the dark kitchen cabinets simply add a luxury touch to any kitchen.
But also the right use of white kitchen cabinets with the right decoration and lighting could create a luxury look without adding any other bold color. Choosing a pastel tone and build the design on it is one of the best ideas to show luxurious kitchens design.
Space
If you have a large kitchen so, you don't have a problem with installing cabinets, Kitchen Island, or adding decorative objects.
But the problem will appear in the small kitchens. You can increase the space by removing the wall between the kitchen and the dining room, and then you will have enough space to have a luxury kitchen in your house.
Special details make luxury
Smooth lacquer fronts, clear edges, and glass surfaces.
Clear design with unique pieces of furniture.
Highest craftsmanship and selected materials. Such as teak and ceramic, combined with marble.
The latest technical equipment as self-cleaning ovens, television flat screen, extra-quiet dishwasher, energy-efficient refrigerators and an espresso machine.
Noble productions and untreated natural material are a new trend to use in the luxury kitchens.
Amazing lighting systems.
Finally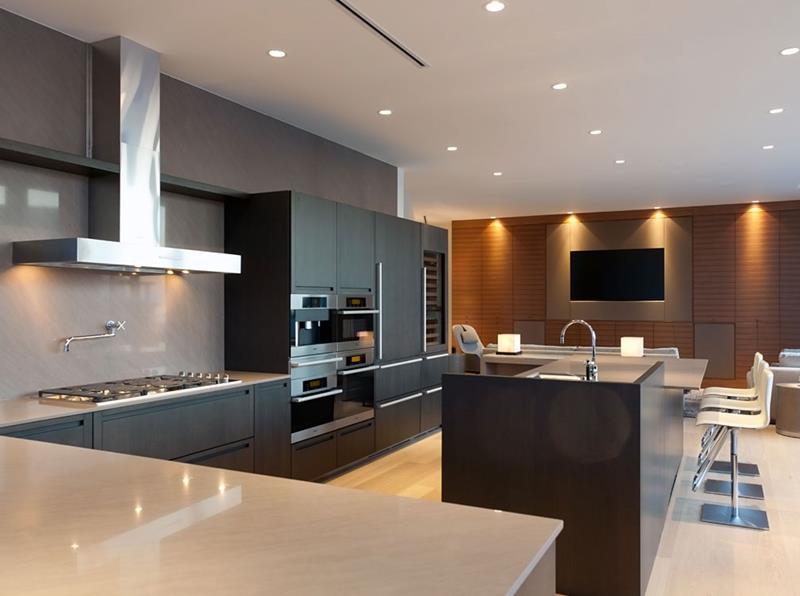 The kitchen is no longer just a workplace where the food is prepared, but the center of the daily life. In addition, luxury kitchen nowadays is regarded as a  symbol and a sign of good taste.