Front Yard
Explore This collection of the latest landscaping & modern front garden design ideas that will allow you to have the best design that will fit your garden size & your own style. That helps you in decorating front gardens by getting inspired with these modern front yard ideas.
In summer front garden design will have a big attention and will be a good place to spent a good time in the fresh air of a crisp night, which will be a good place to relax and comfy to be with your family watching Tv or making a barbecue party. And you can make beautiful garden ideas for kids to contribute to making them happier in the home.
Front Yard Design Ideas
That will take you for your front garden design and how to start decorating or remodeling your garden you will have to take a look at inspirational modern front garden design ideas & pictures.
The modern design ideas that you will be happy to read before decorating your garden will be displayed below to help you in making right decorations in your front yard.
If you have a big space in the front garden, you can add high steps and frame the steps with beautiful plants with organized colors that will add texture to your front yard.
 

Boxwood hedge

: There are various designs for boxwood hedges that you can use in the garden like" rounded, squared, snaked" to add a stylish look for the garden pathway to make it more fascinating and stunning.

Front yard walkway:

 Having a garden pathway will provide you with a safe place in your garden to walk and will add dimension and luxurious to your garden design.

Garden stepping stones

: the are a lot of companies for stepping stones for garden paths but, I always prefer to DIY your garden stepping stones that will make your garden decorated you with your style. Also, it will be so fun and proud to do it and your guests say wow do you did it yourself?!

Floral front garden:

this will be great if you have a small front yard that will make it more beautiful and will take less space.

Manicured lawn and landscaping:

 Manicured lawn provides your garden an array of maintained details, with a beautifully manicured yard designs use edging, shrubs & beds.

Make a modern front garden design Easily

.

Yard Entrance

: a charm yard entrance design with floral decorations and stepping stones will make your home entrance looks amazing.

Garden courtyard layout

: the beautiful garden patio ideas will allow you to have a nice front yard design, especially if you framed it with flowers to be consistent with the backyard flowers to make a harmonic decoration for a modern garden.

Garden entrance door:

Frame the entrance door with climbing roses for garden arches and add a romantic decoration for your front yard.
Front Yard Designs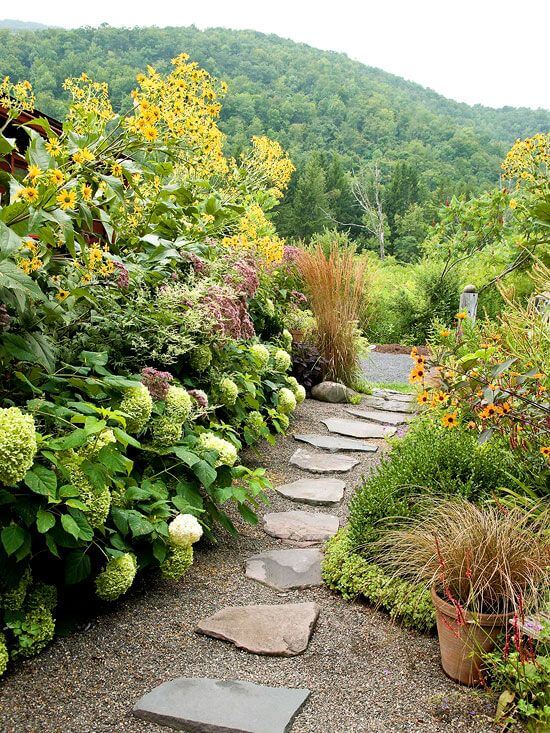 This was latest garden decoration ideas & design trends 2016 / 2017 for front yard; Please Share if you Like ♥